Outsource your marketing to the Jacks
Hire a team of fully managed professionals and take your business marketing off the ground.  Cut down on business costs and make your brand go further with Team Jacks-managed digital marketing, Advertising, social media management, and more.
Outsource your marketing and grow your business at scale
At Brander's Jack Marketing & Ads, we focus on helping brands and businesses create the influence they always wanted. Through our strategic growth plan, we ensure that you get excellent long-term results. Just tell us what you are best at, and our digital marketing agency will do the magic of bringing success to your online business. 
Your Outsourcing partners in Asia
Brander's Jack is your trusted outsourcing partner in Asia. For clients in USA, CA, EU, Australia, we outsource your marketing, advertising, graphics design, video editing, and more to our certified team and enjoy the peace of mind that comes with leaving it to the professionals.
Engaging and creative Content
To add more magic to your content, we make work fun and engaging for the audience. From your logo to posts, web design to templates, professionals do all of this. Giving your brand a personality that will make you recognizable even in a sea of competitors.
Experienced Professionals
After working with different businesses, all have different goals, ambitions, and aims. We have successfully learned and are experienced in handling all types of projects, big or small. Your niche, business format, size, and influence will be understood here. All of this is because of our experience of working with different companies across the world. Full-service Digital Marketing
We offer help in all areas of building an online presence for your business. Our online marketing solutions with expert techniques have helped many people so far. From Social Media marketing to designing a website to attract more organic traffic, we offer expertise in the right areas.
Targeted Ads that work
How long will you waste your money on ads that aren't converting? It's time that you make a smart decision for your business's well-being because we believe in showing results that will make your business successful.
The formula behind Brander's Jack
Our business was created with the strong goal of helping people build their online presence. We prioritize providing services that raise the standards for everyone. Giving you the opportunity to do things much better than your competitors.
Accelerating progress
Staying up to date with industry changes and then adapting is how we stay ahead in the race. Dominate your niche with industry-leading practices.
Creative thinking
Team Brander's Jack believes that everything is a learning experience through which we can grow ourselves or together. We choose to learn from all these things and help businesses upscale with this approach.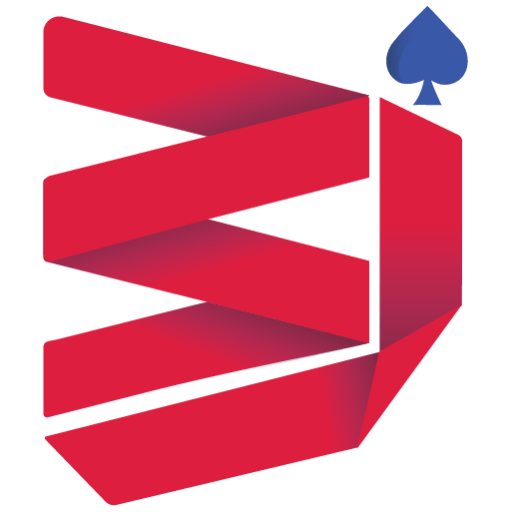 Problem Solving
We don't avoid problems; instead, we communicate properly and solve them as soon as possible. Every problem can be solved with communication and thinking out-of-the-box solutions.
Evolving
We are a company with an experienced and skilled team that prefers to create quality content. The team works hard to achieve the vision of Brander's Jack. Constantly improving and stepping up the ladder to make sure that our team, agencies and clients also enjoy the same benefits.
Outsource your marketing to Jacks; our premium services provide you with trained and certified professionals that can do all your work for you. Our services are focused on bringing our clients 360-degree marketing solutions, which include Digital Marketing, SEO, Branding, Consultancy, Advertisement, web development, and more.
We are remote experts that provide our over 10+ years of experience straight to your business or startup.
For individuals looking to start a brand from scratch, we provide our services to help get your new business off the ground and into the hands of your first customers.
Digital marketing
Jack's Digital marketing services allow us to grow and expand your online presence and create ways for your customers to reach you. Not only do we provide outreach services to help you find your potential customers, but we also help build your customer list for Advertisement, email marketing, and more.
Want to learn more? Contact us to grow your business today
Outsource marketing
Outsource your marketing to Brander's jack Marketing & ads and let Jack take care of your business. We provide 360-degree marketing services for our international clients based in the USA, UK, CA, and AU.
Want to outsource your marketing today? Contact us now
SEO
Search Engine Optimization or SEO is the process of optimizing your website, social media page, or online presence in order to allow potential customers to reach you.
SEO is more prevalent on major Search engines like Google, Bing, Yahoo, and YOU. With the rise of Artificial Intelligence, ranking your business organically is getting more specialized. However, because of our expertise in the field, we can provide you with the services that take you to page #1.
Branding
Branding is the process of defining the Brand vision, brand voice, and brand identity. Branding is more than just ideas, this also includes all the physical and digital assets including the brand color, branding designs, logo, letterheads, cards, website, and more.
We are branding experts that can help you define your brand and take it to market. learn more about our world-class branding services.
Google Ads
If you are struggling to get business, then our Google Ads services are right for you. We provide a variety of services, including search ads, display ads, YouTube Ads, Google business profile ads, and more.
Take your website or Google profile in front of thousands of people with Brander's jack.
Learn more about how we can help take your business to the next level with our Google Ads services.
Meta Ads
Is your Facebook or Instagram profile not getting the reach it deserves? Are you struggling to find your audience in a sea of competition? Look no further, Brander's Jack has the plan.
Our professionals provide meta-ads for our clients suffering from the same issues. 
We have been running meta-ads since 2018, and have worked with countless clients nationally and Internationally in the US, CA, UK, AU, etc.
For businesses looking to generate results, we have the expertise to help you reach your goals.
Personalized Strategy
Are you looking for a personalized digital marketing strategy for your business or startup? Brander's Jack Marketing & ads have you covered. 
We will provide you with a detailed plan for your business and how you can take it to the next level through Digital Marketing.
We'll do the audience research, platform research, SEO research, Advertisement audience, branding strategy, and your vision among a variety of other services to make your business a reality.
Web & App development
Looking to create an awesome website that coverts? Or do you want to take your brand to the Apple or Google Play Store? We have you covered. Our 360-degree website & application development services are focused on bringing you unparalleled development with fast-loading, relevant and user-oriented design
Check out our Blog section