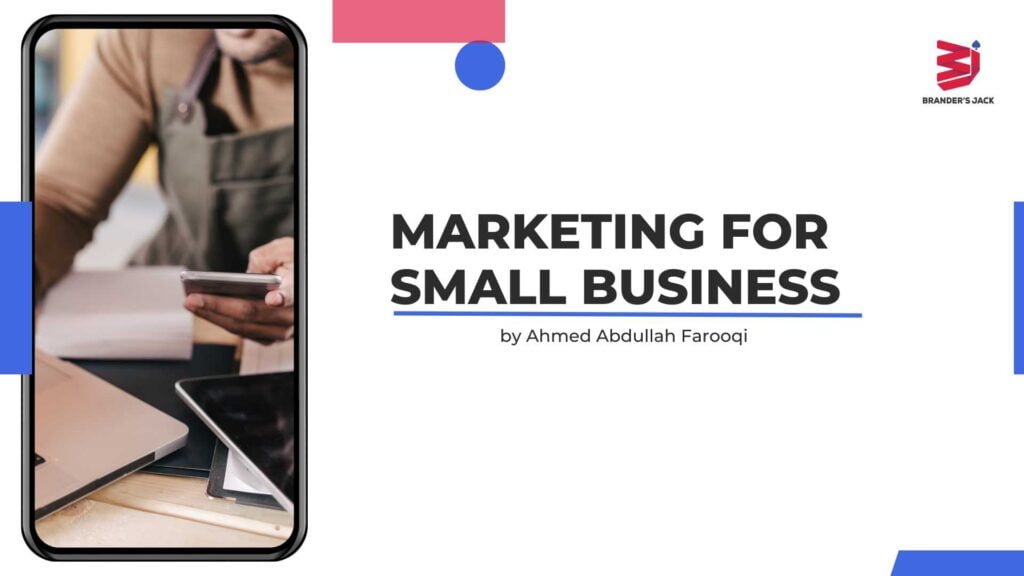 Marketing has completely changed businesses, which is an effective way to have a competitive edge. Investing in online marketing for small businesses can change the direction of their business.
You only need the right tools and strategy to make it perfect. You do not need a high budget for this, and you can get amazing results at a small cost.
What is marketing for small businesses?
Marketing for small businesses includes:
Getting more online visibility and exposure.
Making sales
Showing your products to potential customers.
You can use plenty of online and offline strategies due to digitization. The fastest way to expand your business is being online and increasing your brand awareness.
In this blog, you will learn about the top three marketing for small businesses and how you can do them. Let us look at them one by one.
Social Media Marketing
Social media is a great platform to amplify your growth. You can increase your visibility and get more exposure because your company is on these platforms to build a strong relationship with your target audience.
There are many creative ways of going viral on social media, and implementing the right methods will help your marketing strategy reach the next level.
It is focused on the personification of the brand, making it appealing and fulfilling all business promises. It is a good platform to interact with your audience and get to know them better.
What Should You Do as a Small Business?
Social Media Marketing is one of the most common ways to get more traction. You will find all brands, industries, and businesses on social media.
As a small business, you may have less budget for social media marketing. In that case, you should follow the tips below.
Invest in tools
Automate social media
Social advertisements
Boost posts
Identify the best platform for your business
These are some methods you can use to grow on social media, and market your product or service on Instagram, Facebook, LinkedIn, etc.
Content Marketing
You can promote your business by using an SEO strategy. Add more value, use the right keywords, and do SEO to make your content more powerful. It should be related to your industry.
It includes articles, newsletters, posts, videos, landing pages, scripts, and anything where you directly talk with your target audience. All of these are different, and a unique strategy is followed.
What Should You Do as a Small Business?
Small businesses are tight on budget. That's why you should make your content diverse. Post around 2 to 3 times a week and use social media to increase the reach of your content.
Offer honest, relatable, and valuable content to your audience. Once they see the value, they will eventually become more attracted to your business. You can share.
How-to guides
eBooks
Tips & tricks
Secret hacks
Informative & educational blogs
Email Marketing
It started in the 1970s but is still in the twenties, and it's still prominent. All businesses use this to leverage their growth. So, without any doubt, email marketing for small businesses is so effective.
Build a strategic plan to provide information and engage people with your content. Through this, you can deepen the relationship between your audience and brand.
What Should You Do as a Small Business?
One of the best things about email marketing is that you don't need to put much effort into it. You can use automation and still get the best results. However, planning is important in this type of marketing.
The ideal email marketing campaign should not be too complicated. It should be simple, and you should follow the tips below to make it more effective.
Use the right automation tools
Make it interesting with strong CTA
Analyze metrics
Get the help of from an expert copywriter
Learn the pain points of your audience
Conclusion
Develop a strong marketing strategy because that is among the best ways to increase your small business revenue. You can get many sales and achieve KPIs with a small investment.
If you want perfect marketing for small businesses, then contact Brander's Jack.