Your social media marketing plan will fail if you don't use the right strategy. There are many tips online to grow your business with SMM. However, you can become confused due to a lot of information available. 
That's why we will share five tips about marketing for small businesses.
Tips About SMM For Small Business 
For small business owners looking to improve their social media marketing, this blog is for you. There is a slew of creative and unique ways to go viral on social media, this includes planning your content in advance, paying attention to trends, and more.
You can also look into our low-budget marketing methods for small businesses to help your business achieve more with social media.
Plan Your Content in Advance
A common mistake many small businesses make is posting content without planning. Many digital influencers post content randomly. Avoid doing this and make a content calendar. As a startup or small business, managing everything with a small team takes a lot of work. A content calendar does work much more manageable.
A social media content calendar should include keywords of content you want to post. Other than that, inspiration, and the social media platform where you will post. Ad copy, captions, and post visuals are also necessary. You can also use your blogs to create content for social media.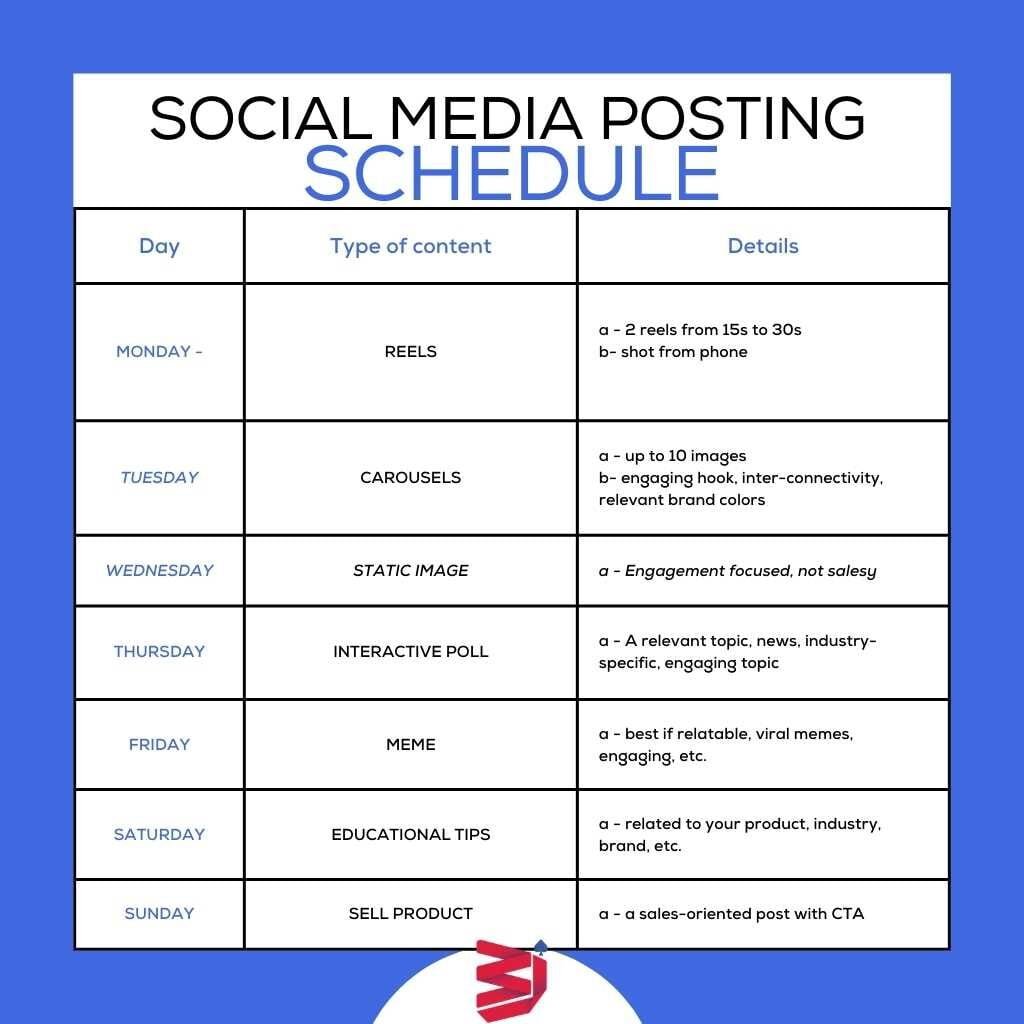 Schedule Your Posts
After creating a content calendar, you need to start creating the posts in advance. It helps in being consistent, and even if some day you are unable to post, you have already scheduled in advance. Scheduling tools are also of great help for this purpose. As a small business, you need to manage your time effectively.
Pay Attention to Trends
Being up to date about trends is not always a wise option. Make a wise decision about whether this idea is relevant to my business. Does it translate what I am offering?
If you think being up to date about trends means you should follow every trend. Then that's totally wrong. Check the updates and innovations in your niche. List all the ways in which you can outperform your competitors. People love unique things, and it is a major reason some reels on Instagram go viral. 
Learn about the trends, to become more knowledgeable about social media. You can optimize social media marketing for small businesses. 
Sell Products on social media.
Social media is constantly evolving. Social media marketing has changed a lot in the past years. Platforms keep changing their algorithms after a month or two. You won't get the same results from an outdated marketing strategy. 
Every Social media platform has its marketplace for selling. Facebook and Instagram have specific features for shops. Where businesses can highlight their catalog, the same goes for TikTok and Pinterest. 
Use analytics To Guide Future Posts.
Building a marketing strategy is important. After a marketing strategy, you should know that consistently monitoring it is important. Many social media analytics tools allow you to track the progress of your campaign. 
which you can track the progress of your campaign.
You should consider checking likes, shares, comments, and impressions of your content. Using this data, you can plan your future marketing strategy. You can always improve your social media marketing. Do not be afraid to experiment with different techniques, tips, and strategies.
Analytics differs for every platform, but you must find what works best for your business.
You may get more engagement on one platform rather than another. In that case, stick with the best platform for your business. Work on it and increase your online presence. 
Conclusion
Social media marketing for small businesses can take a lot of work. However, taking one step at a time and making KPIs can help execute the plan effectively.
Contact Brander's Jack for outsourcing digital marketing.